That's a tough question to answer if you don't know what a CDP is.
According to HubSpot, "a Customer Data Platform (CDP) is a software that aggregates and organizes customer data across a variety of touchpoints and is used by other software, systems, and marketing efforts. CDPs collect and structure real-time data into individual, centralized customer profiles."
Let's break that down.
A customer data platform generally sits alone as a central data "hub" that connects with the rest of your MarTech stack and allows you to seamlessly integrate multiple data sets and applications.
A CDP does more than organize customer data. It allows you to normalize and deduplicate information from diverse data sets in order to build a unified customer profile using one set of data fields, types and formats for each contact.
The value of integrating multiple data sets in a single profile is that you can collect information from touchpoints across the entire spectrum of customer experience, including digital advertising, email, sales activities, chatbots and third party intent data. In effect, you're building a living, constantly updated, complete profile of buyer activity throughout their journey.
The value of maintaining an independent data repository of customer profiles is that you can keep your specialized teams focused on what they need to do, not on data management and integration. Sales folks can work exclusively with qualified sales leads, marketers focus on high value, segmented prospects, while customer service professionals handle customers.
Your data team (or person responsible for data) focuses on data quality and data delivery using CDP tools, not cobbling together workflows and APIs within special purpose tools not built for those responsibilities and not easy to support.
What are some of the key functions of a CDP?
Integrating Data and Applications
Most CDPs have built in API connectors to many of the commonly used MarTech applications, such as CRMs, marketing automation platforms, email platforms, digital advertising platforms, sales acceleration tools, analytics tools, and data dashboards. So, it's easy to get started connecting up your data in a data "hub". For those missing API's, it's generally pretty easy to build a connector or even automatically pull in data from SQL databases and commonly used file formats from cloud systems like Google Docs or Amazon Web Services. Most CDPs are equally adept at pulling in data from external sources and pushing out processed data to end user applications. Done right, a CDP automates both inputs and outputs, data quality updates, segmentation, CRM notifications, and anything else you can imagine with respect to data handling. Figure 1 shows an example of a generalized schema with a CDP at its core.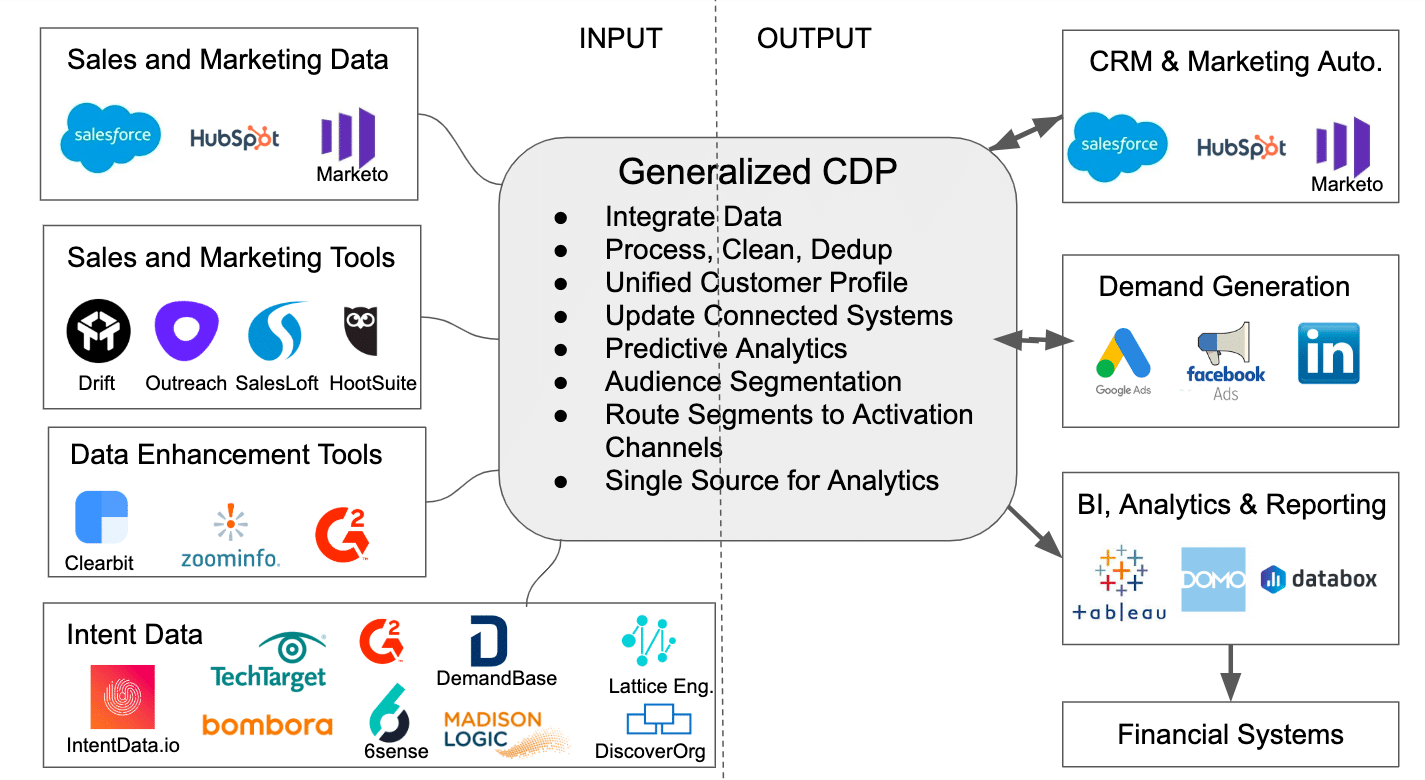 Figure 1 - Generalized CDP model for sales and marketing.
Unifying Customer Profiles
Without a CDP, how are you looking at customers and prospects?
More often than not, we collect and analyze data in separate platforms designed for different purposes, like ad platforms and CRMs. In many cases, important information is not shared between them until it's too late, because it's a tedious and often error-filled process to combine data and gain insights. Examples include sales development reps not knowing in real time that their prospects are engaging with campaigns or visiting competitor websites, or even worse, contacts from different data sources being contacted by different reps with different messages. Unifying customer data solves several problems:
Prevents duplicates from being entered into a CRM or marketing automation system - instead of ferreting them out after the fact within a CRM or MA platform
Prevents multiple assignments of leads to different reps or organizations
Affords consistent lead-to-account assignment for ABM and other targeted sales strategies
Prevents assignment of leads into multiple, competing market segments and sending them mixed campaign messages
Affords better, more sophisticated segmentation
Improves sales efficiency by centralizing all prospect and customer information into a single source of truth for all applications
Reduces missed opportunities due to missing or erroneous customer data
Streamlines data management, processing, analytics and reporting, and reduces errors
Advanced Segmentation and Custom Audiences
If you have the data available, why not use it to its utmost potential?
If you're considering a CDP, chances are you are collecting data from multiple sources in order to gain more insights into buyer and customer behavior throughout the buyer journey. If you can collect and process this data in a consistent way so that every customer profile has common points of reference, now you have the power to segment those profiles in new, powerful ways. If, for example, you collect and combine both first party data with third party intent data, you can identify prospects early in the buyer journey with high profile fit plus intent - even before they engage with your brand. You can engage with buyers attending a trade show, or those in the process of scoping you and your competitors out for a potential purchase. You can even get alerted to customers considering churn before they take action! Armed with these valuable insights, you can augment your omnichannel marketing campaigns with highly personalized content and custom audiences. Ditto for highly concentrated ABM campaigns.
Yes, you can do this with individual applications, such as Terminus or Demandbase, but most of these ABM advertising platforms build lists internally, and not from diverse data sources including your own website.
The point is that with a CDP, you control the data, where it comes from, and how it's used.
Arguments for Using a CRM or Marketing Automation Platform Instead of a CDP
In recent years, some of the more popular MarTech applications have become "platforms" and are steadily expanding their capabilities by connecting to integration partners through APIs. It's a clever strategy designed to get you in the door and dependent on their application as a core piece of software, or "hub" for all of your sales and marketing activities. In principle, there's nothing wrong with this idea, as long as the data core of your MarTech stack does what it should do - manage the data in ways that consistently deliver value.
In evaluating whether to go with (or stay with) one of these platforms as the core of your stack, I would ask a few questions:
Do you want your sales team spending their time managing leads, lists and duplicates?
Do you want them working on assigning leads to reps and accounts, and fixing problems?
Do you want your marketers working on data integration issues and correcting (or missing) inconsistent formatting?
Do you want marketing campaigns mailed out to the same people multiple times?
Are your campaigns reaching the right people at the right time?
Are you fully utilizing the data you have, or are you missing important pieces?
Yes, it can be expensive to add a CDP to your MarTech stack. There is a wide variety to choose from, and it's one of the fastest growing MarTech sectors. So, as usual, you need to do your homework before making a move. The question you should ask yourself is, given that you have one or more of the above challenges using your current data and technology, what are they costing you? Can you streamline operations and add new opportunities sufficient to offset the cost of adding a CDP?
If any of this resonates with you, you should probably huddle with your team and try to identify and quantify your current data challenges. A CDP may be a great addition to your MarTech, but adding and managing one will take a substantial investment in time and possible process changes that may present new challenges. Companies with an existing data management or data science team are probably the best candidates for upgrading to a CDP, since they are already acutely aware of their own issues and are most likely already seeking solutions. Smaller companies may also benefit, but they will at least need a data "guru" or power user to champion and carry out the initiative.